In the nineties and early 'oughts, I wrote three related books on telepresence: GLASS HOUSES, PROXIES, and BURNING THE ICE. They came out under my Laura J. Mixon byline, and are due out this spring under my new byline, MJ Locke. Look for them in May 2012 as ebooks, Kindle, iBook, and Nook formats, as well as audiobooks from Audible.com.
When I tweeted this a few days ago, my buddy Linda Albritton asked for an advance peek at the cover art. So here they are! Enjoy.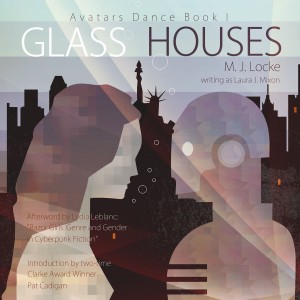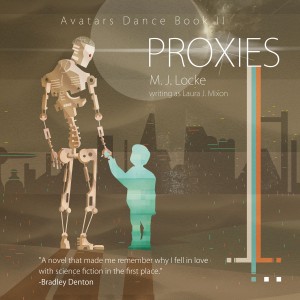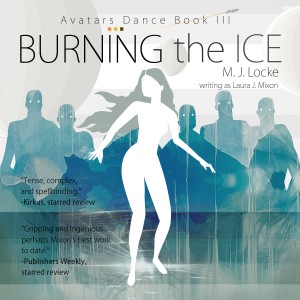 They were created by the terrific team of Paulo Muppet and Luciana Eguti at Birdo Studios, who also did the artwork for Storytron.
Also, watch this site; as the publication date approaches, I'll put up more about the books themselves.